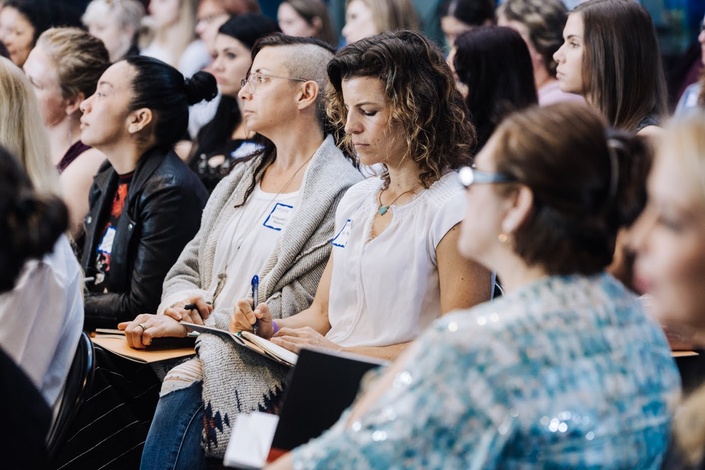 Women's Profit Mastermind
Advance your business with monthly business and finance training
Watch Promo
I'm Ready
If you've been struggling to set and achieve your sales and finance goals, you're not alone. Each year millions of women start and operate their own business; however, only a small percentage of them can turn their efforts into profits.
Second guessing business decisions, imposter syndrome, and lack of focus on the numbers are part of the problem. The other part of the problem is a lack of business training, accountability, and access to a network.
The secret to building a profitable business starts with setting the right goals and objectives, AND taking an actionable and methodical approach to how we run our business.
Imagine if you have the right clarity and focus on your goals, and you start achieving them. Imagine when you see how your actions are translating into sales and more customers. Imagine when your biggest problem is "Where to I re-invest this extra income instead of how do I manage to pay for this?"
If you've been wanting to take your business to the next level and need help building the roadmap to profits, now is the time to take action. With the right tools and training, you can take your business to the next level.
Benefits of the Profit Mastermind:

Become a stronger leader. Learn how to set realistic and achievable sales, finance, and operational goals for your business. Build an effective personal and business mission statement and learn how to perform a SWOT analysis.
Maximize your Cash Flow.

Feel confident about the numbers behind your business, because Money matters. Learn methods for increasing your cash flow and the different type of key performance indicators you should be tracking as a business.
Sell like a pro. Learn sales tactics and business development techniques that will help you increase your sales and what type of key performance indicators you should be tracking.
Build your Wealth.

Learn the alternative strategies for managing and building wealth as an entrepreneur. Gain
access to the key performance indicators you need to manage your wealth.
Communicate more effectively. Be taken seriously in your business meets and presentations with the right tools to help you communicate better, navigate difficult situations to provide and receive constructive feed-back.
Negotiate win/win scenarios. Gain new tools and tactics to improve the way you negotiate with your customers, vendors, team, and business partners. Remember, it's not always a "no."
Master techniques in conflict resolution. Learn how to embrace and welcome conflict with the tools and tactics to deal with it. Learn how to set boundaries in the workplace and with colleagues, partners, and employees.
Build a brand that your users love. Learn the importance of brand building, storytelling and the message behind your brand. Remember, that branding is much more than your logo.
Communicate your product and service to the world. Learn tactics for marketing in the age of digital and what key performance indicators you should be tracking in your business, to ensure your marketing efforts translate to sales.
How the Profit Mastermind Works

The journey is a 90 day program and 100% Online. Each week you will receive a new business training focused on the critical areas of your business and a new challenge to work on in your business. Our mastermind online discussions is a great way for you to discuss what's happening in your business and get your specific questions asked and answered.
To be considered, you must have an already existing business that is currently operating.