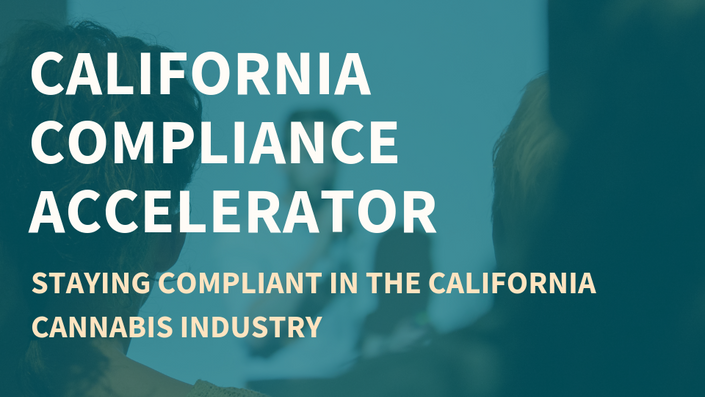 California Cannabis Compliance Accelerator
How to stay compliant in the regulated cannabis industry
Enroll Today
Cannabis Compliance Accelerator is a year long program that helps cannabis business owners and compliance champions QUICKLY implement and monitor compliance into daily operations, saving both time and money.
Are you overwhelmed with the constantly changing compliance and regulatory requirements in the California Cannabis Industry?
Do you need help implementing compliance best practices into your cannabis business? Do you want to take the guess work out of compliance?
Stay up to date on the latest compliance trends, deadlines, and best practices
Cannabis finances for non-compliance can range anywhere from $500 to $30,000 depending on the violation and the regulatory body. And the State of California expects business will spend an average of $200,000 per year on Compliance.
Cannabis Compliance Accelerator will help you accelerate compliance best practices into your business at a fraction of the cost of cannabis consultants and programs.
How it works
Enroll in the Accelerator

Go through the initial on-boarding section

Together we will perform a customized risk assessment to identify the risks in your business

We will identify an internal Compliance Champion in your business who will go through our internal training

We will schedule 4 Quarterly Checkins (mini-audits) to review operations

You will have access to our monthly compliance and regulation updates and live member Q&A (details are in the on-boarding packet)

You will receive access to best in class procedures in Inventory, Employee Management, and More
Your Instructor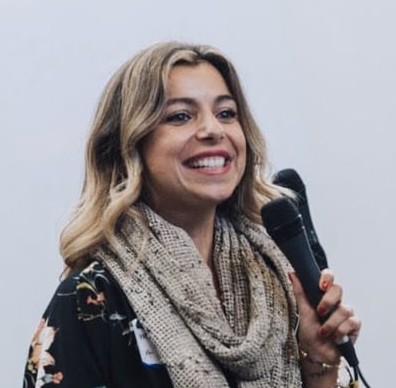 My name is Simone Cimiluca-Radzins, and my expertise is in business strategy, finance, risk management, and business process improvement. I have improved business operations for hundreds entrepreneurs and CEOs in the United States, Latin America, Western and Northern Europe, and the Asia Pacific region. With an emphasis on cash flow management, corporate governance, and team building, I take a strategic approach to helping clients solve business and operational problems.